Wowhead recently participated in an interview with Associate Game Director Jeremy Feasel and Lead Software Engineer May Flores Garcia. [
source
]
Among the various topics covered, there was a brief discussion on Pet Battle improvements.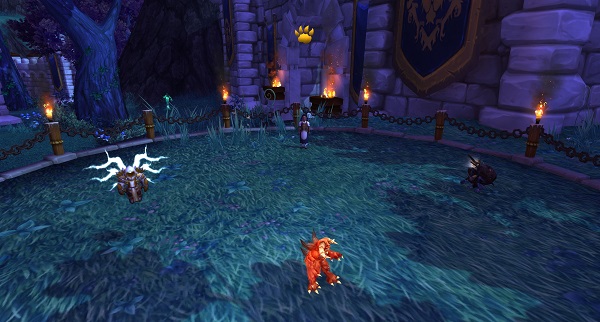 In response to a
question
about updates or rework for Pet Battles, Feasel had the following to say:
Pet battles is one of those awesome evergreen systems that we would like to, definitely make it easier for players to onboard into. I think we have some plans for looking into that and I'd like to announce today, but we would definitely like to make pet battles continue to be an ongoing evergreen system, that is easy for players to get into and play with. One of the advancements that we did make to the pet battle I know for hardcore pet battlers, in Dragonflight is that the pet battle bonus event is no longer exactly tied with the week that it was. It's now a bonus to other bonus events so that you can have a Super Squirt Day more often. It will no longer be a Super Squirt Day in like two and a half years. It'll come up more frequently.
We'll have to wait and see what exactly "a bonus to other bonus events" means. The good news is that collectors and battlers won't have to wait for the Pet Battle Bonus Event and the Squirt encounter to align (resulting in "Super Squirt Day") in order to efficiently and quickly level battle pets. Hopefully we'll see these bonus days more often in the near future.