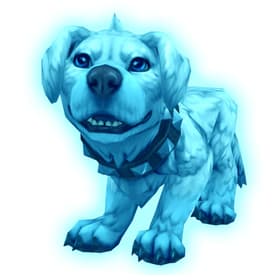 Hallow's End is upon us, and new to the event this year is a ghostly companion — Arfus!
New Holiday Pet
Arfus
(pictured right)
has a chance to drop from the epic
Loot-Filled Pumpkin
. This pet is Bind On Pick Up and not cageable. The loot bag is awarded for the first Headless Horseman kill per character (level 60+) per day.
For a slightly increased drop chance, you can activate a personal "hardmode" of the Headless Horseman encounter. Accepting the curses from the wickermen (found to the left as you zone into the dungeon) will make the fight more challenging for you, but may lead to better/more rewards from the bag. Check out Wowhead's Hallow's End
Headless Horseman Hardmode guide
to learn more about this updated holiday boss.
Store Pets Retiring Soon™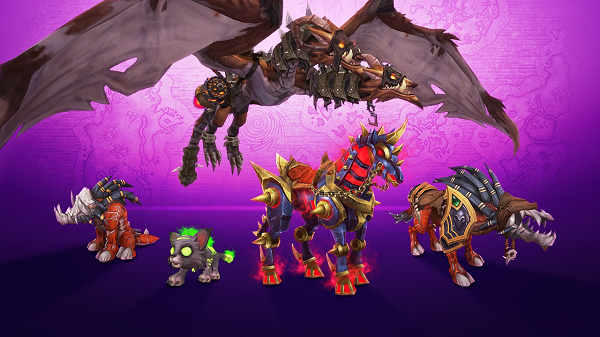 Two Blizzard Store battle pets will be leaving the shop indefinitely in the near future. [
source
]
Nibbles
and
Mischief
are currently part of a special Hallow's End Pack (but can also still be purchased individually). In the same vein as a
recently released
pet,
Maggz
, items in this bundle will be retired from the store on
October 31, 2023
. However, unlike Maggz, it's unknown if Nibbles and Mischief will make an appearance at the Trading Post in the future, but it's possible.