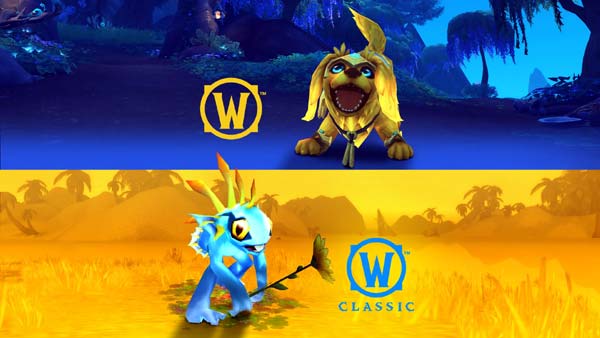 Blizzard recently announced a new charity bundle that includes two new pets, one for Retail WoW and one for WotLK Classic. [
source
]
New Charity Pets
Two new adorable friends are joining our ever-growing pet family — meet Sunny and Flurky, now available from the "Pet Pack for Ukraine" bundle.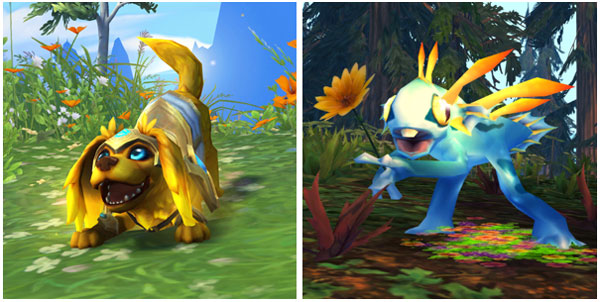 Sunny
(pictured above, left)
is a bright and lively puppy that's ready for adventures in Retail WoW, while WotLK Classic players will have the pleasure of
Flurky
's company
(pictured above, right)
.
From
July 25th to August 29th, 2023
all proceeds from this special bundle will be donated to
BlueCheck Ukraine
.
Get the Pet Pack for Ukraine (NA Bnet Shop)
Get the Pet Pack for Ukraine (EU Bnet Shop)
Players can also choose to donate to BlueCheck Ukraine when buying any digital WoW good from the Bnet shop, or
donate directly
on BlueCheck Ukraine's website.
About BlueCheck Ukraine
BlueCheck Ukraine's mission is to identify, vet, and fast-track urgent financial support to Ukrainian NGOs (non-governmental organizations). By supporting grassroots Ukrainian aid organizations, they assist in getting food, water, medical supplies, care for orphaned children, and more to locations in Ukraine impacted by the war.
Giveaway
We'll be doing a giveaway for the Pet Pack in the WarcraftPets Discord server.
When:
July 31, 2023 to August 4, 2023
Where:
WarcraftPets Discord server
(contests section)
How:
2(two) randomly selected Pet Pack for Ukraine winners for each region (Americas and EU)
Due to the limitations of gifting the Pet Pack for Ukraine (can only be gifted directly through Bnet Shop), and Blizzard policy for gifting Bnet digital goods (can only gift to Bnet friends, must be Bnet friends for at least 3 days), Winners must be able to provide the WarcraftPets staff awarding the Pet Pack with their BattleTag, and temporarily add said WarcraftPets staff to their Bnet friends list. BattleTags will not be shared or made public.
The Pet Pack will be gifted to the winners once the grace period (~3 days) for Bnet friends is up. Winners unwilling or unable to temporarily friend WarcraftPets staff on Bnet will forfeit the prize and another winner will be randomly selected.
More information on Blizzard's gifting policy can be found
here